Workshops
Our workshops bring the curriculum to life.
Workshops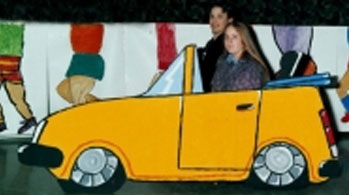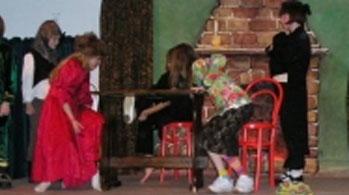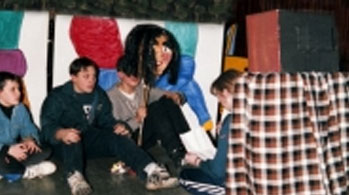 Our workshops bring the curriculum to life
Our workshop leaders are all professional, trained
actors with plenty of experience running drama workshops, in a variety of different settings, be it in schools, art-centres, theatres or festivals.
Using a mixture of drama skills, theatre games, voice work, mime, improvisation, hot-seating and role-play, our workshops promote learning through informal discovery and participation. They are designed to assist your students explore new ideas. Whatever your subject, from PSHE to History, from English to Science, our workshops can help you.
You may want  a workshop to run in conjunction with a particular performance, as a means for your students to explore topics and ideas touched upon in our plays. Or maybe you would like us to design a workshop, on a topic of your choosing and give your students the opportunity of working with professional actors. Whatever your reason, we have the workshop for you!
We offer 3 levels of workshop for students of all abilities.
BRONZE
An introductory workshop
An introductory workshop
An introductory workshop – for students with little experience of drama – using a range of drama activities. We start with a short physical warm-up session, followed by some vocal exercises and drama games, which include observation exercises, concentration & memory games , mime & physical theatre, team & group work, culminating in a short improvisation.
For a maximum of 25-30 students
SILVER
An intermediate workshop
An intermediate workshop
An intermediate workshop – for students with basic drama skills wishing to explore specific themes, topics and characters from literature, through improvisation or scripted work. This workshop incorporates many of the features of our Bronze Workshop but is more in-depth. With scripted work, the pupils will look at characterisation,  motivation, themes, language, text and meaning
For a maximum of 25-30 students
GOLD
For students studying for GCSE or A Level
For students studying for GCSE or A Level
For students studying for GCSE or A Level – working with our actors in a performance. We take a unique approach to understanding the text through pupils' interaction with professional actors and examine plot and character. Some pupils will take part in the story and represent characters, whilst others will join in with group activities related to the story. They will explore character motivation, themes, morals, empathy, language and directorial approaches, both physical and interactive.
For a maximum of 30-35 students
WE ALSO RUN A RANGE DRAMA WORKSHOPS, AFTER SCHOOL CLASSES AND ACTIVITIES
WEEKLY DRAMA WORKSHOPS IN WHITSTABLE & FAVERSHAM
CALLING ALL CHILDREN & TEENAGERS!
Come and have fun at our weekly drama workshops running at The Horsebridge Arts Centre in Whitstable and The Arden Theatre in Faversham.
Classes include drama, theatre games, mime, improvisation, movement and voice work.
Sometimes we perform plays, sometimes short sketches , sometimes pieces we have devised ourselves. We have even made some short films!
Classes for all ages. Pre-booking is essential. For prices, dates and times, please contact us.
HOLIDAY WORKSHOPS
During both the Easter and Summer holidays, we run fun-filled drama weeks. These courses  give children a fantastic opportunity to work with professional actors to discover how to create a character, the fun of improvisation and movement, as well as learning what their voices can do!
Each  week culminates in a performance  for parents and friends in the theatre.
Drama Workshops for Teachers of  English & Drama
We run drama workshops, inset days and inset weeks for teachers, the aims of which are to provide teachers with the skills, confidence and knowledge to use drama as an effective teaching tool in all areas of their teaching.
The workshops are designed to help teachers to stimulate the use of drama in their schools and develop creative ideas amongst staff. They will encourage the creative process of risk taking, problem solving, debate and reflection and  can also be used as a team-building opportunity.
After Hour Theatre