CORPORATE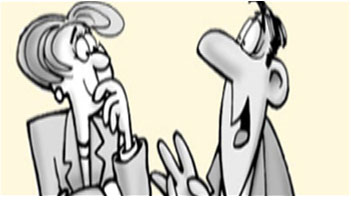 It is now widely recognised that drama can play a major role in the learning process, both at school and at work and that many of the skills required by actors are equally as relevant to people working in the world of commerce.
Whether presenting your staff with a work scenario, illustrating a lecture, or giving them inter-active situation experience, drama provides the perfect tool.
We have been in the business of drama for over thirty years so feel confident in saying that it works – and we can make it work for you.
Our workshops are run by professional actors and directors, who by employing a variety of drama techniques and exercises, will help your staff to:
• Build their confidence
• Improve their 'stage' presence and their ability to hold an audience
• Generate a team spirit and trust in one another
• Deal successfully with situations encountered in the workplace.
Drama can also be an invaluable aid to illustrate lectures and training sessions, such as demonstrating, either through inter-active role play with the audience, or with independent sketches, using situations found in the workplace – for example: conflict resolution, improper behaviour, handling complaints and interview techniques. It can also be a valuable aid to learning the English language .
These are but a few of the possibilities; we are sure you can think of others but whatever they are, we should be happy to help. Just let us know your brief.