International Tours
In 1994, we initiated a very successful drama Exchange Programme with Kolibri Szinhaz (www.kolibriszinhaz.hu), one of Hungary's leading theatre companies, which allowed us to take our work to audiences in their country and bring their work to audiences in the UK. So successful was this initial exchange that Kolibri have become regular visitors to this country and we have gone on to carry out similar exchanges with theatre companies in many other European countries.
If you would like to know more about this foreign exchange programme, or would like us to arrange for you a performance by a visiting company, please let us know.
Playtime Abroad
As well as the on-going exchange programme mentioned above, Playtime Theatre also has an active independent touring programme, taking it's productions to theatres, festivals and schools throughout Europe and to many other parts of the world.
This is an area in which we not only have had many years of experience but also one in which we have a keen interest in developing. So wherever you may be in the world, if you feel our theatre is right for your audience, we should be happy to discuss any project you have in mind.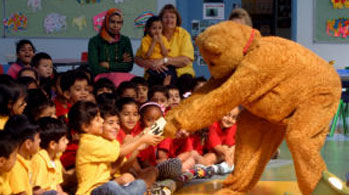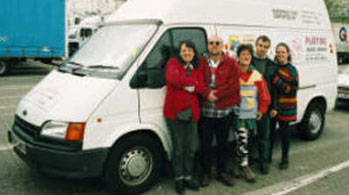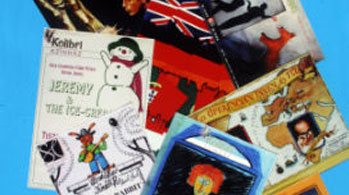 After Hour Theatre